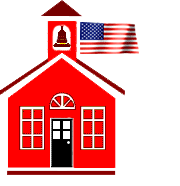 2017-2018 Board of Education
Mr. Jason Kornegay - Superintendent
Mr. Mark Cantagallo - President
Dr. Jevan Furmanski
Mrs. Nina DeCoster - Vice-President
Mr. Christopher Keiser
Mr. Jeffrey Dahl
Ms. Karin Laraway-Business Administrator
School Board Member Candidacy
The Califon Boro Board of Education has two open seats, three year terms, for the School Board. The November Annual School Election will be held

November 6, 2018

. The deadline for candidates to submit their nominating petition to the county clerk is

4:00 pm, July 30, 2018

. Information about school board candidacy, including a calendar of important dates and the nominating petition, can be found on the New Jersey School Boards Association website.
Next Regularly Scheduled Meeting
Wednesday, July 18, 2018 at 7:30 PM
Califon Boro Board of Education

Meeting Schedule
June-December 2018
Meetings are scheduled for the third Wednesday of the month beginning at 7:30 PM unless otherwise noted. Meetings are held in the library of Califon School at 6 School Street, Califon, NJ 07830. There is no meeting schedule for July.
August 15
September 19
October 17
November 14 (2nd Wednesday)
December 19
Click on Files link above to access Meeting Minutes, Board Agendas, and Board Documents.